Reference Material ......... Magazine Articles

Southern Employee's Ties Magazine..........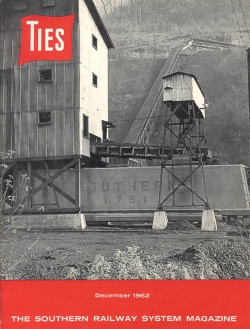 Dec. 1962 Cover -
The Big Dropper hopper is being loader on the Interstate Railroad.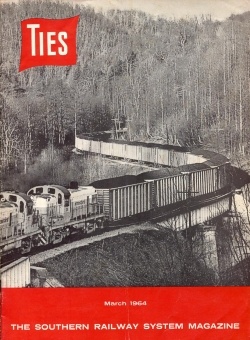 Mar. 1964 Cover -
Interstate RS-3's pulling silverside gondolas on the Interstate.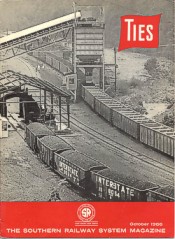 Oct. 1966 Cover -
The trans-loader filling silversides and unloading Int. hoppers at Appalachia, Va.




SRHA Ties Magazine........
1992 Sept/Oct - (Cover) #35 at Prescott Mine. (Back Cover) Sou. people at work, 3 photos of Int. crews on last steam run. (1) The Dieselization of the Interstate Railroad. A paint diagram is included. (2) How to paint an Atlas HO RS-3 onto the colorful Interstate Railroad paint scheme.
1993 Sept/Oct - (1)Owen Anderson and the Interstate Railroad: welding Mallets, riveting hoppers and polishing brass. Recollections of a man who began his career in 1920. (Back cover) Owen Anderson's family album, 5 photos of Owen.
1994 May/June -(1)Coal goes to War, Interstate does it's bit. A two page article on the hoppers
during WW2 and how to model them.
1996 Nov/Dec -
Ron Flanary's article on working in Andover.
1997 Mar/Apr -
Ron Flanary's article on working in Andover, Part 2.
1997 May/Jun -

(1) Ron Flanary's article on working in Andover, Part 3.

(2) Appalachia Division Map.

2000 Mar/Apr -
Recollections of the Interstate Railroad, Appalachia coal railroading Southern style.
2000 Jul/Aug -
Doing number 1 in Run 8, Ron Flanary's recollections of Appalachian railroading.
Model Railroader ....
Sept 1995 -
Hobbyshop window: Accurail 55-ton USRA hopper.
Jan 1994 -
Ask Paint Shop: Interstate RR Alco RS-3's.
CTC Board ....
July 1994 -
The Interstate Railroad by Ed Wolfe.
Jan 1997 -
Progress on the Pocahontas.
NMRA Bulletin ....
Sept 1980 -
Interstate Hopper.
Trains ....
Aug 1953 -
Whistle in the Valley, by H. Reid.
Reference Material ............Books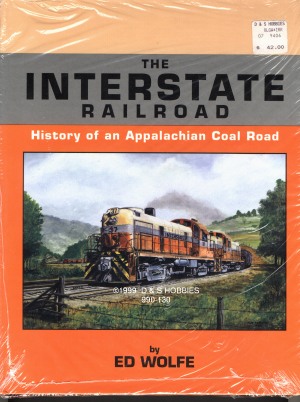 The INTERSTATE Railroad.......History of an Appalachian Coal Road by Ed Wolfe. Old Line Graphics 1994
This book has all the rosters of the locomotives, caboose and hoppers. Nice color photographs of the engines. A great book!!!


Appalachian Coal Hauler.......
Interstate Railroad's Mine Runs and Coal Trains by Hugh Wolfe and Ed Wolfe. TLC Publishing Inc. 2001
Another book for the Interstate fan. Mostly black and white pictures. Tells how the railroad worked the mines.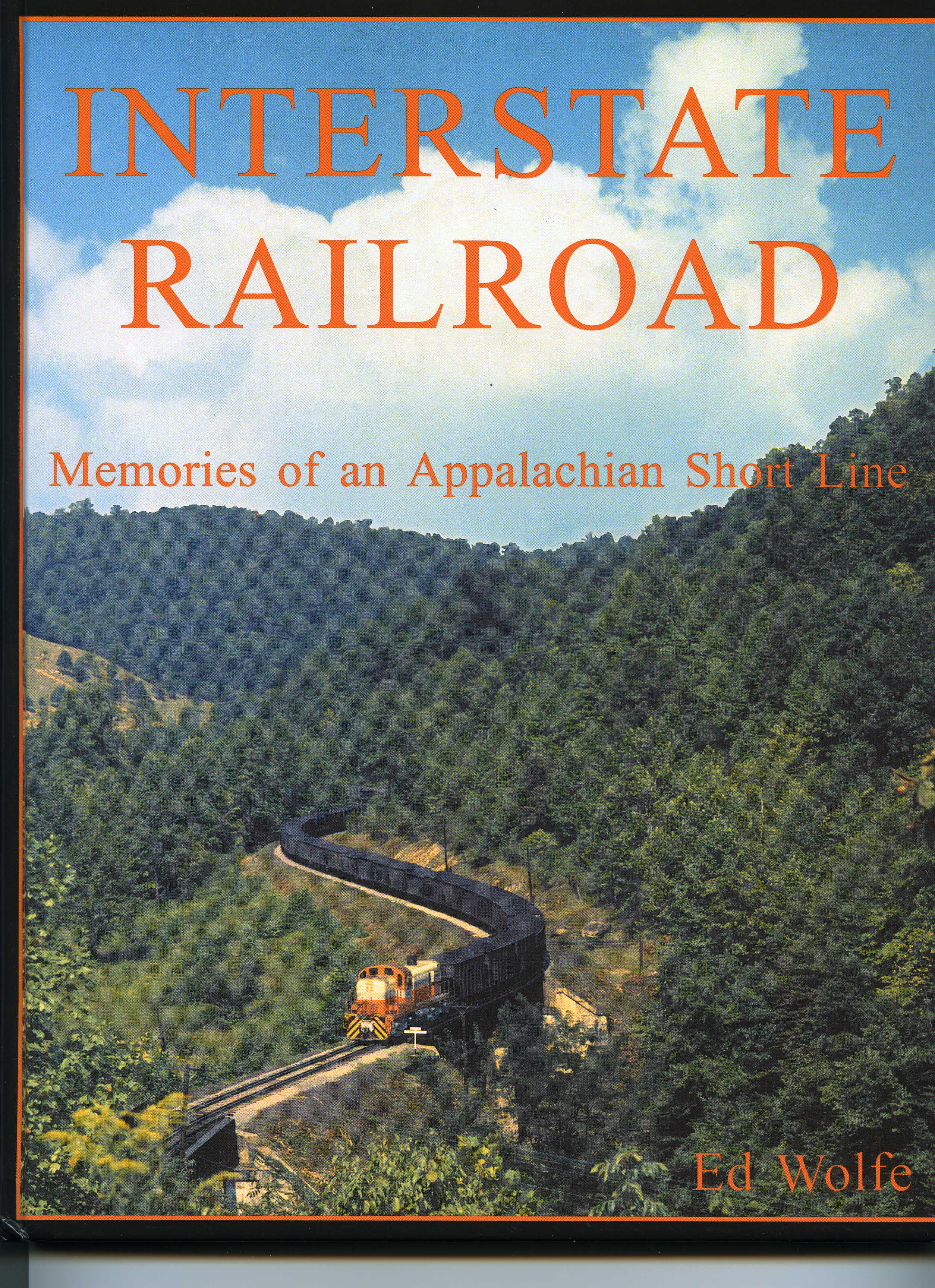 Interstate Railroad - Memories of an Appalachian Short Line by Ed Wolfe. HEW Enterprises, 2003
This book is a collection of memories from former Interstate employees. It really adds life to the railroad. I enjoy this type book the most. Instead of a generic account of the railroad, the reader gets a real sense of the operation and everyday live on the railroad. Available from Karen's Books and Ed still has some himself.


Coal Camps, Tipples and Mines - Pictorial History of Stonega Coke and Coal Company's Operations in Wise County, Virginia. By Ed Wolfe, HEW Enterprises, 2005. This book is a most have if modeling any coal railroad. It doesn't talk the railroad, but more about the coal towns and operations in each area. Lots and lots of great pictures!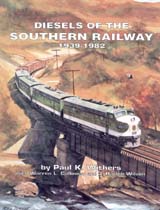 Diesels Of The SOUTHERN RAILWAY 1939 - 1982
by Paul K. Withers with Warren L. Calloway and J. Harlen Wilson. Withers Publishing 1997
Lots of pictures of each type locomotive.