The Interstate Railroad in MSTS.

Microsoft has dropped the train-sim branch. So this game is dead now. Maybe someone will produce something in the Interstate colors in one of the other railroad sim games.

Here's an item I have been waiting on for a while. After many tries, I finally gave up and decided to wait for someone else to build and paint it. While lurking on the 3D trains forum, I came across these screenshots. They are finished. They were build and painted by RM Steven, his 3D Trains screen name. He send me copies of each of his units, but he never posted them anywhere. I have lost touch with him, so I don't know what's going on with these great units. The two screen shots were taken on the Cumberland route by Rich Garber.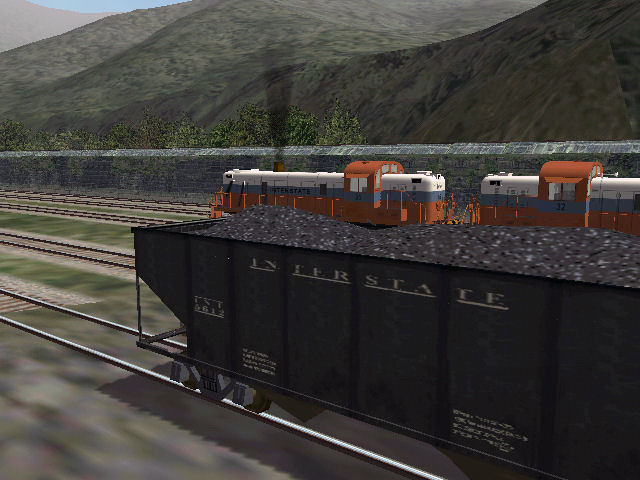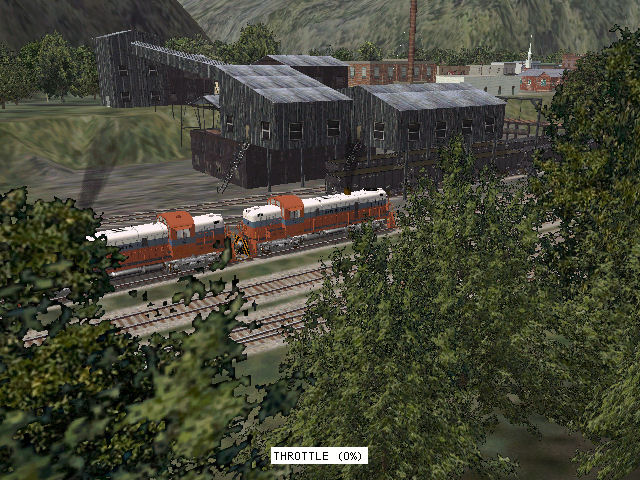 The 2 bay coal hoppers are available now at Train-sim.com. They are in the file area. They are freeware, so help yourself.

3dTrains is working on a Interstate route at this time for MSTS. It will model the late 50's to early 60's. With the Int RS-3's included with the route. You can see some screenshots of what has been done so far at 3dTrains website. Go to the online forum section and then to screenshots forum. There are about 3 different topics on it.